2013 Mountain Fire Update July 17, 2013
E
vacuation of all Residents if Trails End and Camp Joe Sherman and other residents on Morris Ranch Road above Garner Valley
CBS Los Angeles: "Evacuation Ordered For Idyllwild and Fern Valley Area As Mountain Fire Grows To 19,000 Acres"
Credit: Cal-Fire
Weather Shift Update July 19, 2013:
Weather-Underground Interactive map of fire region
credit: Trails.com
One of the sadest things to me besides the destruction of folks homes and other property, the area of Trails End has a trailhead location entrance for hiking up to the Pacific Crest Trail along the desert view mountain ridge line. The trail is called
Cedar Spring Trail
(4E17)
and it is one of the only places in ALL of the San Jacinto Mountains
[that I know of and from what the James Preserve told me]
where
Big Leaf Maple (Acer macrophyllum)
is located as far as habitat. There are a number of others, but that endemic isolated anomaly stands out most in my mind. There is no doubt that Trails End community is in a sort of Death Trap if caught under the right circumstances. The video by Cal-Fire below illustrates just how close the fire is moving in that direction. Incredible that this all started on private property a couple days ago. Wonder what the investigation will reveal ?
Idyllwild Town Crier: BREAKING: Mountain Fire updates
image by Tom McGiffin
Trails End Community at the end of Morris Ranch Road as fire comes up over the hill on July 18, 2013. Below here is the photo I took in May 2013.
Photo:
Mine
Looking straight on from the top of the hill on Morris Ranch Road, this is a view of Trails End as of June 2013 where you see all the Jeffrey and Coulter Pines over on the left side. Incredible to think that all this which took so long to create and where many my have lived most of their lives may be gone now forever [well, in a life time anyway]. You can just barely see the Cedar Spring Trail over on the lower right going upwards in a switch back direction. Photo above here reveals fire coming over the ridges.
Below is the original article on
Camp Joe Sherman
and the
Fire Breaks
they have created. It will be interesting to see what transpires if anything here.
==========================
I believe it was here that
Bert Wilson
of
Las Pilitas Native Plant Nursery
did one of his habitat Restoration Projects back in the early 1990s, but it may have been earlier. I dare say whatever advice he gave them way back when has not been followed as evidenced by the supposedly high tech land management around the Camp perimeter and the sterile hygiene regimen employed around their
Pine Tree Plantation
.
Photo
Mine
Girl Scout Council of Orange County
Camp Joe Sherman

This location is on Morris Ranch Road above the Garner Valley floor off of Hwy 74 in the San Jacinto Mountains. In the old days it didn't have all the continual chaparral removal programs which are present now. Hardly the picture of pristine beauty one would expect in such a scout camp setting.
Photo Credit:
Mine
Photo Credit:
Mine
Photo Credit:
Mine
The fire break creation around the entire Camp wouldn't really save much anyway if weather conditions were just right. I've never seen nor experienced many of the lightning fires doing that much damage up in this region of the San Jacinto Mountains anyway. When there have been lightning strikes up here, they always tended to burn slowly anyway as a result of the high moisture content of these higher elevation areas and always accompanied by a lot of white smoke as opposed to black. The dangerous Santa Ana wind currents have historically tended to blow most fires which may have ignited east of this location near Santa Rosa Mountain, over towards Thomas Mountain anyway.

At the bottom photo however, they have almost guaranteed a possibility that a fire will start as a result of Human stupidity or some modern day Psychopath's arson activity. Which is easier to catch fire, green or brown dead vegetation ?
U.S. Forestry
One of the earlier things I remember in the 1980s was an attempt to transform the heavy Chaparral (which in reality contained many Oak species) woodlands to a Pine Forest. This is not a surprise because most Forests are pictured or illustrated as a conifer type of ecosystem. Just do a Google on ALL manner of
Forest Service
or Forestry symbolism and a
Conifer
of some type is almost always illustrated on the official literature, uniforms, equipment etc. Take the lower valley example of the
State Route Hwy 74
"Palms to Pines Scenic Highway"
, where there is Government Policy Mandate through the San Jacinto Mtns, but especially Garner Valley. The general public is fed an illustrated practice example of clean healthy forests as being strictly Pine Trees with a sterile carpet for understory. So it's not surprising when you see private property concerns replicating what they think the Forest Service Experts doing. The unconscious reason on the part of the Public is, 'surely the Forestry must know what they are doing'. When the original Pine Plantation was put in around the Girl Scout Camp, they stripped bare the landscape of what was believed to be the competition. Such general first step land sterilizing for tree planting programs are almost always undertaken as priority one. I mean who in their right mind would plan a reforestation project without first first stripping the competition from those poor helpless L.A. Moran Nursery grown trees ? Well let's see, people ignorant of how ecosystems actually work and function ? Anyway that's exactly what they did and it was following the outdated archaic thinking as set forth in most Government projects. But they also have mistakenly over the years kept up the same chaparral clearance program believing they are helping their trees by eliminating their competition. WE we know, that couldn't be further from the truth.
Photo Credit:
Mine
Photo Credit:
Mine
First I'd like to start off saying that I am not opposed to such forest re-establishment in such areas. Such areas as this had such healthy forested areas prior to late 19th Century obsession with raw building materials and the numerous Sawmills which were established below. Also not to mentioned prior to two specific major forest fires which started east from here and burned massive amounts of forested land around 1920, only to have another almost similar Forest Fire burn the same regions and destroy what come back of re-vegetation that took place after that original first fire. No I don't believe it was 1000s of years ago when there was more forest. Forest may take a thousand years to reach very substantial old growth maturity, but it takes a mere spitting distance of time (a 100+ yrs in geologic timescale) to ruin it all and memories fade fast if there is no one to document or anyone old enough and still around to explain what once was. But I will always be critical of the methods used which hurt as opposed to helping such a forestry project to reach success.
I tried taking other shots of the tree plantings done years ago by the Scout Camp, but my Camera lost battery power. Whatever. But as you can see, a regular maintenance program of chaparral removal has been undertaken over the years because of the mistaken concern over chaparral being competitive, aggressive and restrictive' No doubt the Scouts who are being taught this uninformed conventional outdated thinking are being driven away from what real Conservation should be. The Camp's land sterility maintenance scheme does nothing in the mean time to advance the trees into a mature forest. Interestingly, this area receives far higher rainfall averages in both winter & Summer Monsoonal rainy seasons. Anza has annual rainfall averages around 14.41 inches and Mountain Center 27.08 inches. And Terwilliger a hair less rainfall than elsewhere around Anza valley, and yet I had more successes with tree transplanting there where it should not succeed (according to experts), than this project above. While there were the obvious first couple years of irrigation life support and inoculation with
mycorrhizal fungal spores
collected from the Dunn Ranch area, it never the less was a replication of what I had learned
Here
. But I also remember there were some artificial hand watering being undertaken at the Scout Camp as well. Also, only 40% of the Chaparral was removed at my project, as opposed to their sterile landscape stripping which removed 100% of the Chaparral cover at the Morris Ranch Rd location. Look, once again, I'm not being critical here for the sake of being critical against some authority as is popular today. I actually want those projects to succeed. But then such projects need to be done correctly and sometimes that means dumping the bad conventional ideological science which some researchers came up with decades ago, and yet it is still being pimped today as 'ahead of it's time science'. As time progresses forward, I'm looking at many of these State and National Forest Service organizations as nothing more than giant Military styled Fire Fighting Units. But in the times we live in, they have no choice. Plus, how do you change people ? How can authorities get people to do the right responsible thing when it comes to attitude, conduct and actions ? Answer, You can't!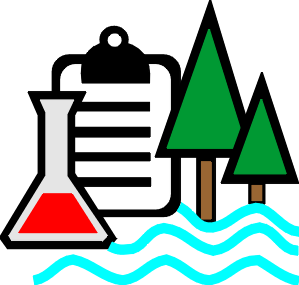 Credit:
aperfectworld.org
It's time to leave the Lab and Ideology Indoctrination Department and move on out into the field the way Science was practiced decades ago, observe, meditate and replicate what you see all around you.